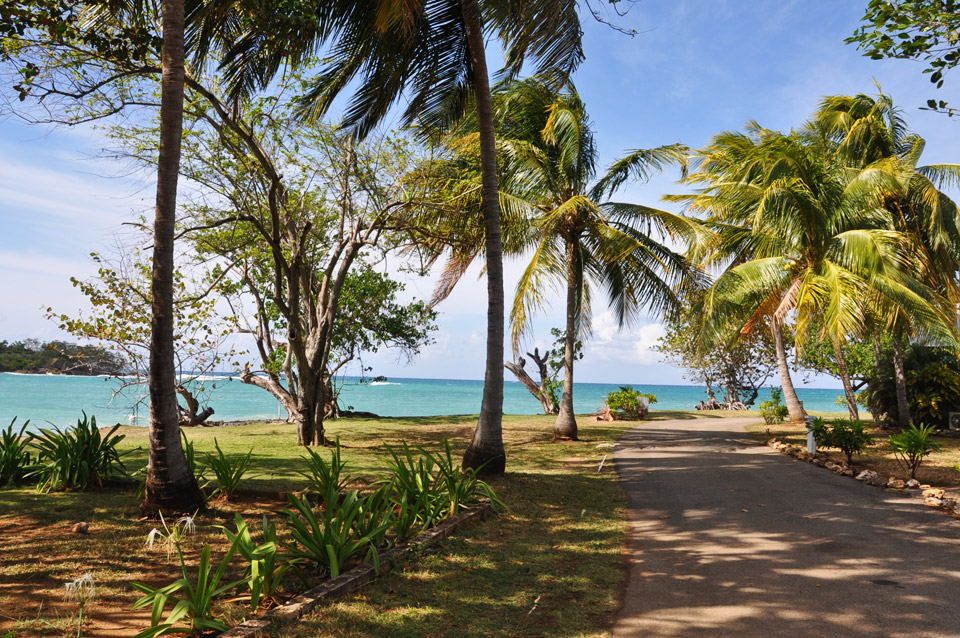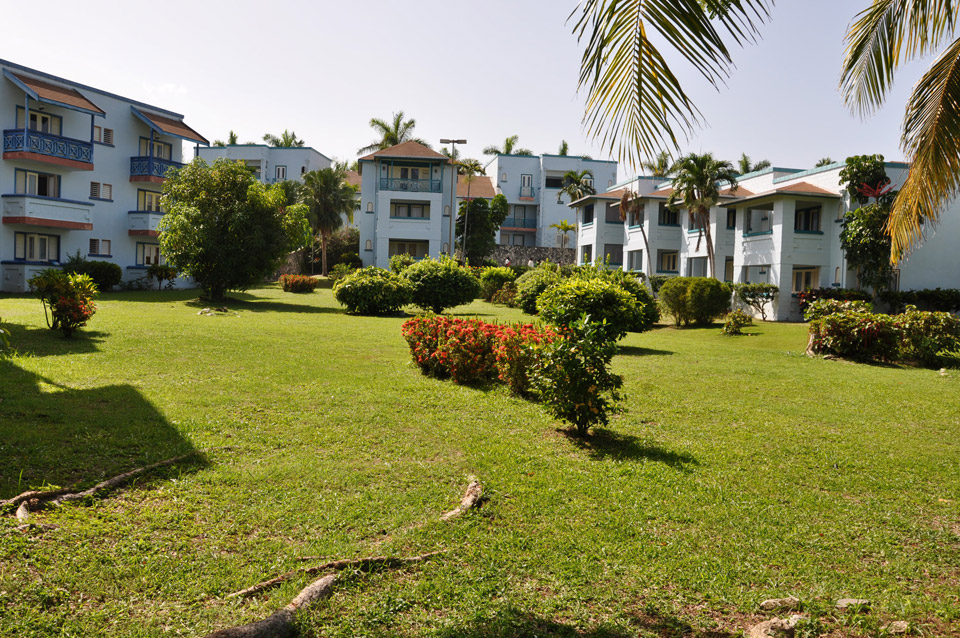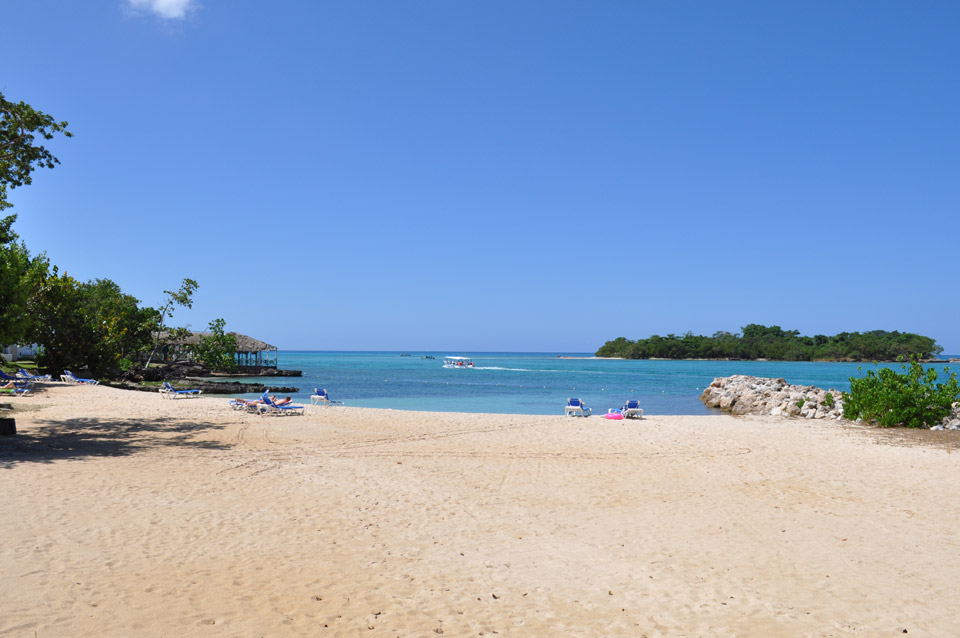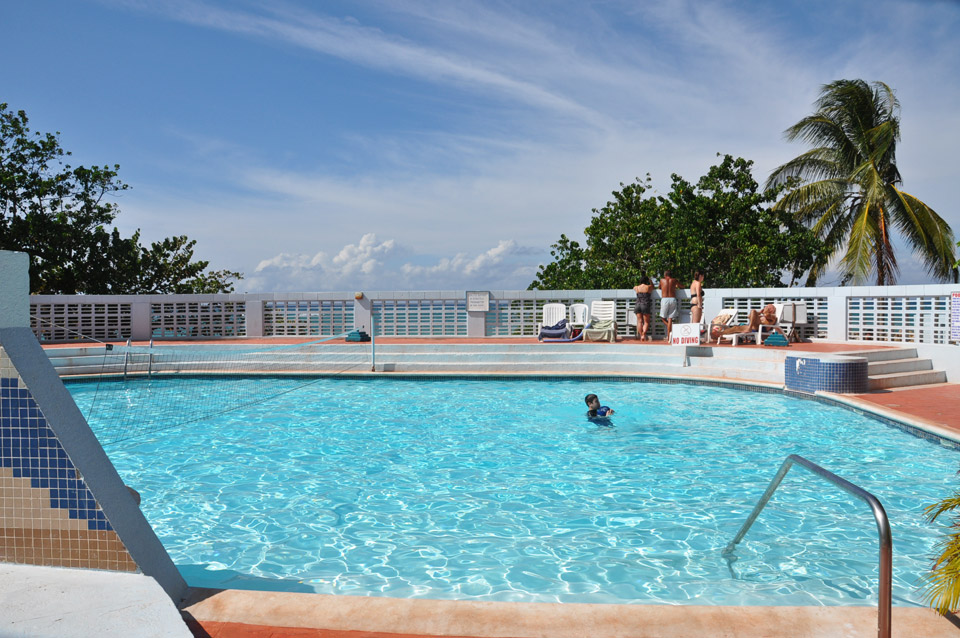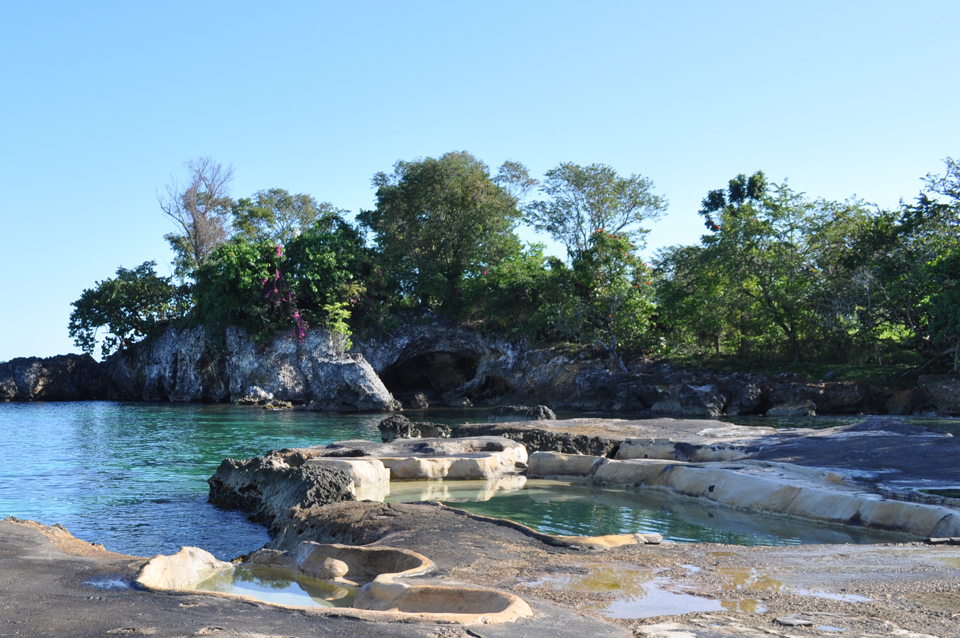 Point Village is without question the finest natural property in Negril.
Starting out as Rutland Point, it was evidently settled long ago when Negril was mostly the morass. The basis for this belief is the relatively high elevation and all those wonderful cotton trees that each marks the spot of a pirate's pot of gold. Today it's sandwiched between Grand Lido and Hedonism 2, with 14 acres of grounds to explore and enjoy. The coastline changes from a West-End-cliffs type to the lazy sand-rich beach at the end of Negril's famous Seven Mile Beach. In between there are numerous coves and a big crescent-shaped beach facing Booby Cay, the lovely island just offshore.
My government gets the bright idea to build a cottage colony at Rutland Point and proceeds to erect 256 apartments and townhouses in a puzzling variety of designs. Before the unit sales are complete, the concept changes and it becomes an all-inclusive hotel. Today the hotel is no more, and this is again a very quiet set of apartments on the sands of Negril — a walk or short taxi ride away from the restaurants and night life.
Within the 14 acres I have 16 apartments available for rent, and the common amenities include jogging trails, tennis courts, a swimming pool, and showers at each beach.
The Rooms